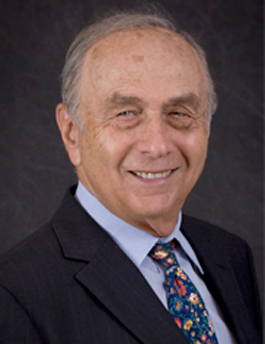 Sheldon Lobel
The attorneys, professionals and staff of Sheldon Lobel, P.C. mourn the passing of Sheldon Lobel, a beloved husband, father, and grandfather and a renowned zoning and land use attorney. Sheldon passed away on November 1, 2023 at his residence in Hastings-on-Hudson, NY after a brief battle with cancer. With a career spanning more than 60 years, Sheldon's dedication and expertise earned him legendary status in his field.

Sheldon was born on November 26, 1936, in Queens, NY. His educational journey began at Erasmus High School in Brooklyn, where he laid the foundation for his future successes. He went on to pursue higher education at Brooklyn College and Brooklyn Law School. Sheldon later developed a passion for zoning and land use law, encouraged by his beloved father-in-law, Samuel L. Becker, who chaired New York City's Board of Standards and Appeals in the early 1970s.

Sheldon was admitted to the New York State Bar in 1961. Soon after, he established our firm, which still proudly bears his name. His work played a significant role in shaping zoning in the city, benefiting countless individuals, businesses, and educational and religious institutions. Sheldon's warm demeanor and sharp legal mind made him a valued asset to New York's real estate community, where he formed lasting friendships with clients, city officials and staff, and fellow practitioners. Sheldon's commitment to his profession and his unwavering dedication to helping others will forever be remembered.

Sheldon is survived by Adele, his loving wife of 57 years, and a cherished family: his brother Theodore, sister Arlene Kleinman; daughter Marci (Marc); and sons Michael (Mauricio), Richard (Kelly), and Adam (Hiroko). Sheldon was also a beloved grandfather to Caleb, Jordan, and Kyra Esrig; Jack and Henry Lobel; and Shunji and Kayano Lobel. We will forever hold his memory close to our hearts.

Sheldon Lobel's contributions to his family, community, and profession will last forever. His legacy as a warm, compassionate individual and as a distinguished attorney will continue to inspire those who had the pleasure of knowing him. May his memory be a blessing.