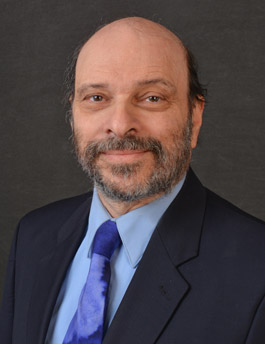 Phone: (212) 725-2727 Ext. 110
Fax: (212) 725-3910
Email: shornick@sheldonlobelpc.com
Education
S.U.N.Y. at Stony Brook, B. A. in Political Science, 1970
Pratt Institute, M. S. in City and Regional Planning, 1975
New York University, Certificate in Real Estate Appraisal, 1981
Sandy Hornick is an urban planner and the Principal of Hornick Consulting, Inc., and serves as a consultant and technical advisor to Sheldon Lobel, P.C. on zoning and land use matters. Previously Mr. Hornick served as Consultant for Strategic Planning to the New York City Department of City Planning, Deputy Executive Director for Strategic Planning, Zoning Director, Director of the Zoning Study Group and Planner at the New York City Department of City Planning. He was referred to as "a modern Robert Moses" in an article the New York Times published in November 2013 discussing Mr. Hornick's retirement from NYC government.

He was one of the initiators of what became Mayor Bloomberg's Long-Term Sustainability Plan – PlaNYC. He played key roles in the development of the New York City's land use policies including its loft conversion policies, contextual zoning, the Comprehensive Waterfront Plan, the waterfront zoning and Vision 2020 – NYC Comprehensive Waterfront Plan; Inclusionary Housing; the strengthening of central and regional business districts, and in the development of transit-oriented land use policies including extension of the 7 line and the redevelopment of the Hudson Yards, West Chelsea, the West and North Shore Plans for Staten Island and proposals for East Midtown. He has published numerous articles on planning and land use topics.
Mr. Hornick is a recipient of the Robert W. Ponte Award from the New York Metro Chapter of the American Planning Association recognizing individuals who, through economic planning and development, have made a significant contribution to the vitality of the New York area; a Leadership Award from the New York City Zoning Advisory Council, and a Rita Barrish Award from the Department of City Planning for long-term, high level of performance and specialized expertise.